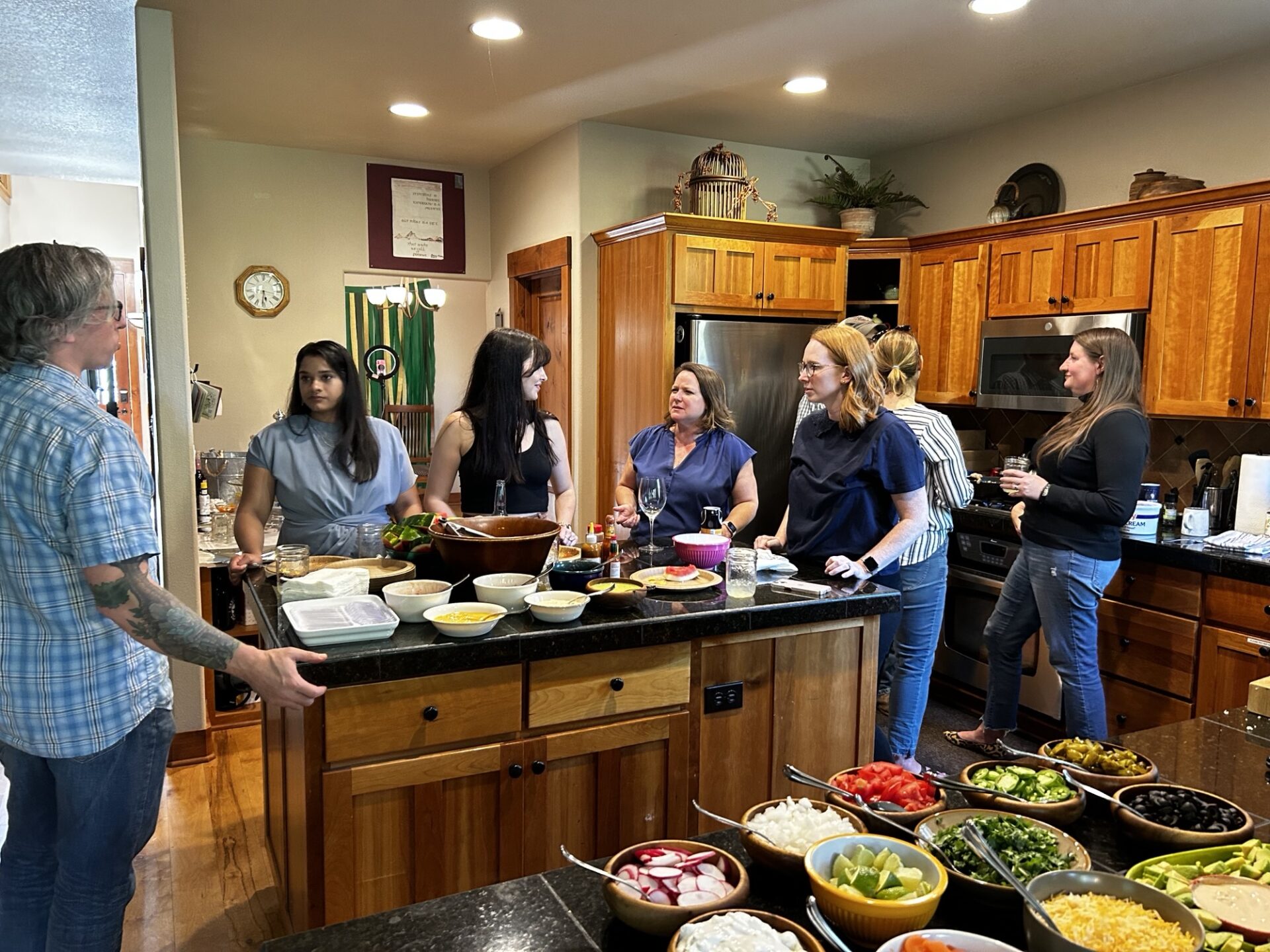 Last Friday the SĀJ Architecture team from both offices gathered in Bend so we could work together on defining our firm's values and our collective vision for the future. We spent the morning talking about what feeds us professionally. That evening we fed ourselves, literally, with more tacos than you can imagine. Between the two, we got to see our work taking shape in the physical world during a construction site tour of The Current, a six-story, 202-unit mixed-use building in Bend our team designed for Horizon Realty Advisors.
Three things became clear:
1. We have an amazing group of thoughtful, creative professionals who care about their clients, coworkers, and projects.
2. As a group we believe in architecture's potential to enhance learning, create a sense of belonging, and shape communities.
3. And, if you set up a self-serve photo booth, you'll discover someone snuck a Chihuahua into the company party.

SAJ Architecture
SĀJ Architecture is a full-service firm with offices in Bend and Portland, Oregon. We offer architecture, interior design, and planning for commercial and public projects ranging from multifamily housing to hospitality to K-12 public and independent schools. Our team's collaborative, client- and community-focused design process combines exceptional project management and technical expertise to create spaces and places where people live, learn, work, and play.