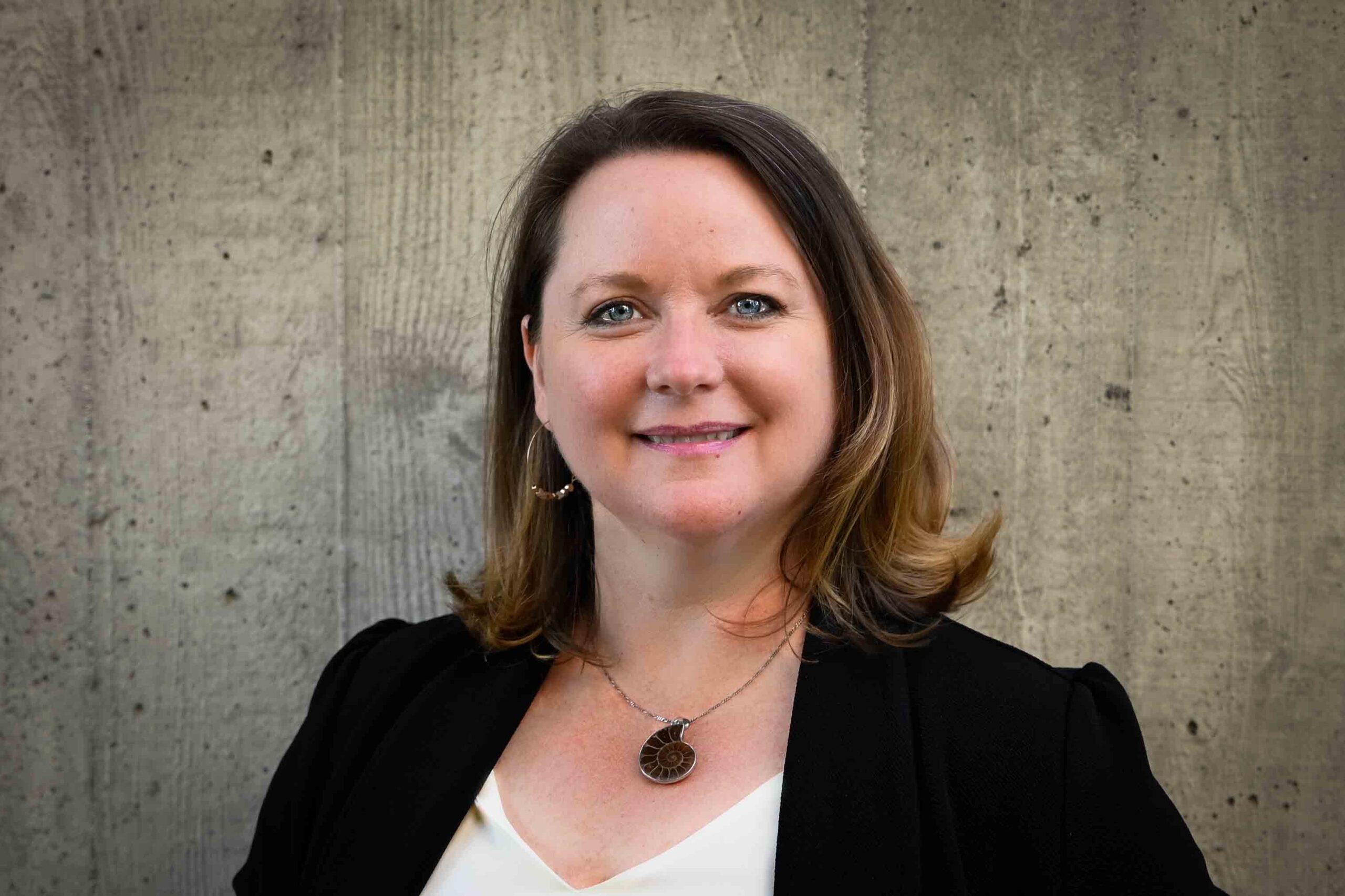 She is now one of only five Accredited Learning Environments Planner professionals in Oregon.
Amy Vohs, SĀJ Architecture cofounder and principal architect, recently received the prestigious Accredited Learning Environments Planner (ALEP) designation. Created by Association for Learning Environments (A4LE), the designation is a mark of excellence that identifies the knowledge, skills, and abilities of highly trained and experienced educational facility planners. Amy is one of only five ALEP-accredited professionals in Oregon.
A4LE designed the ALEP credential to elevate professional standards, enhance individual performance, and identify those in the educational environment industry who demonstrate the knowledge essential to the practice of educational facility planning. According to the organization, "An individual who has been certified by A4LE has achieved the highest qualification in our profession. Clients can appoint ALEPs with confidence that they have been examined for competence by our association."
After meeting eligibility requirements and submitting an application, ALEP candidates must pass a rigorous interview process. Once a candidate has earned the credential, they must maintain it by fulfilling certification renewal requirements every three years, in addition to maintaining minimum continuing education units each year.
Amy, a licensed architect in Oregon, has dedicated much of her 25-year-plus career to K-12 and learning space design. She is currently working on Trinity Lutheran's new independent school in Bend, Oregon.
A4LE is the only professional organization whose principal purpose is improving the places where children learn. A4LE embraces a diverse group of professionals with one single goal—building healthy, safe, high performance and sustainable learning environments that enhance student and teacher performance and support culture and community vitality. To learn more, visit www.A4LE.org.
Contact Amy Vohs, AIA, NCARB, ALEP

SAJ Architecture
SĀJ Architecture is a full-service firm with offices in Bend and Portland, Oregon. We offer architecture, interior design, and planning for commercial and public projects ranging from multifamily housing to hospitality to K-12 public and independent schools. Our team's collaborative, client- and community-focused design process combines exceptional project management and technical expertise to create spaces and places where people live, learn, work, and play.