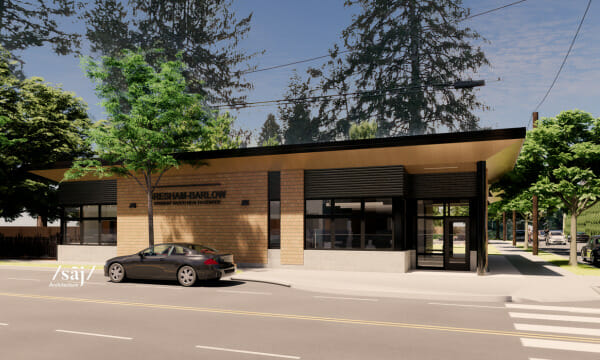 The health center will give district students access to medical care and mental health services.
The Gresham-Barlow School-Based Health Center reached another milestone last week as the project completed the Oregon public bidding process. The new building will provide 2,400 square feet of clinical and administrative space designed to serve students in the Gresham-Barlow School District.
School-based health centers remove barriers to medical care and improve class attendance, said Oregon School-Based Health Alliance Executive Director Maureen Hinman in an interview with a Sam Barlow High School student reporter for the Bruin Banner. These centers offer easy access to services such as sports physicals, immunizations, and mental health support at low to no cost, regardless of a student's medical insurance coverage.
The district will provide care in partnership with the nonprofit Wallace Medical Concern, which is represented on the team by Laura Raymond. The project is being managed by Cornerstone Management Group, Inc.
Construction will begin in September 2023, and the center is slated to open for the 2024-2025 academic year.
We at SĀJ Architecture are excited to be part of this project and its mission!

SAJ Architecture
SĀJ Architecture is a full-service firm with offices in Bend and Portland, Oregon. We offer architecture, interior design, and planning for commercial and public projects ranging from multifamily housing to hospitality to K-12 public and independent schools. Our team's collaborative, client- and community-focused design process combines exceptional project management and technical expertise to create spaces and places where people live, learn, work, and play.